All moves—local, interstate, or overseas—require careful planning and physical labour. The furniture removals process is not always a simple and easy one, and there are a lot of additional details to consider and prepare for, such as informing all of your utilities like electricity, gas, water, phone & internet with correspondence about your change of address, perhaps you need to enroll your kids in a new school, or get a new driver's license relevant for the state you are moving to. You need to do these things on top of making sure you find the perfect furniture removalist to help you with your interstate move.
The good news is that you don't need to do all of this alone. If you want to know what you need to do to prepare your move, or if you need help through the whole process from planning your packing in advance to prepare for moving day through to completion of a successful relocation in Australia, we have mapped out a list of moving interstate tips to help guide you.
This comprehensive moving interstate guide aims to make your interstate move as efficient and hassle-free as possible, when you are moving from Adelaide to another city or state in Australia, like Sydney, Melbourne, Perth, Brisbane, Darwin, Cairns, Gold Coast, or Townsville. If you are not sure on how to begin with planning your approach for your upcoming relocation, this guide will help increase your chances of achieving a smooth, seamless, stress-free moving experience.
It is not impossible to face some hidden hurdles before, during, and after a big move, but we're here to help you prepare yourself and the things you need to pull it off successfully. There's a lot to cover when talking about preparing for a move interstate, so let's begin.
Moving to Another State During Coronavirus
We know it can a little exciting to finally start packing your items in a box, but first things first—is it feasible to be moving interstate during COVID-19?
Yes, it is, although it can be a little difficult. Different rules apply depending on which city or state you are moving to. And with all the things you need to prepare and comply with on your own, such as making sure to check what border restrictions are currently in place, executing an interstate move can be even more stressful.
Have you considered engaging the services of professional interstate removalists? If not, It's about time that you do. You'll need to find a reliable moving company that can make it possible for you to move successfully to another state with ease and assure peace of mind when moving in the middle of the pandemic.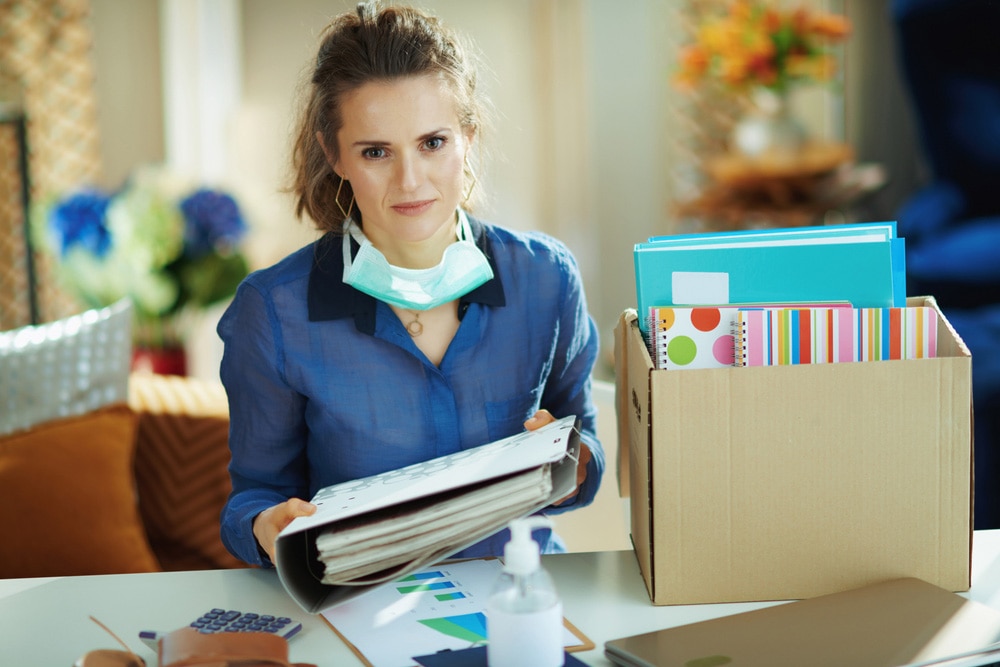 Transfer Your License and Other Records

Every state has different licensing requirements and transfer policies, so it is safe to anticipate having to transfer your license when moving to another state. We are not only talking about your professional driver's license but also your license as a professional.
You may also consider updating your car registration, switching to a new bank, and notifying your network provider of the change of address. We advise that you research these in advance and process the transfer when necessary before you move, so you don't have to worry about timing issues and any possible employment gaps.
Get the Kids Enrolled in School
If you are moving with your entire family, you want to make sure that by the time you are finally settled in the city or state you are moving to, you won't have to worry about which school to enroll your kids in. We advise that you look for the right school first and make sure to get in touch with them about your children's transfer because you will likely need to secure some certificates and submit entry requirements.
Finding the right school prior to your interstate move will give you enough time to familiarise yourself and your children with the switching process. Moreover, you'll get to know more about the school and how good it can be for your children's studies.
Ensure Your Moving List Is Accurate
When it comes to planning your move, it is ideal that you start at least a month before the completion date. You can write yourself a checklist or inventory of what needs to get done and gradually tick off a few items each day up until your moving day.
Making a checklist is essential in making sure that your list is accurate and that you do not miss anything. It will also help you keep track of the entire moving process and even help with possible insurance claims, so it is important to include the condition of your items for your records too.
When moving it may not be possible to take everything with you and it's a great opportunity to declutter your home before moving day. So what will you do with those items you can't take with you?
First, review your inventory to make certain that all the things you need to pack are listed. Second, put all the unwanted items in one place to save space and keep an eye on them. Third, we recommend that you either donate those items or put up a garage sale to sell them. Lastly, if you simply cannot declutter during your pre-move planning, many moving companies in Adelaide offer decluttering services that are especially useful in a range of situations, which include but are not limited to the following:
Preparing your house for sale
Preparing to move and downsize
Preparing to move or sell a deceased estate, including deceased estate furniture removal, deceased estate furniture clearing, and deceased estate clearance
Reducing gross volume to bring your removal costs down
Oftentimes, knowing where to start when moving interstate can the most confusing part. If you are planning a self-pack but can't decide which to pack first, we have outlined a list to help you begin.
Prepare the right packing materials—boxes, packing paper, plastic wrap, and others.

Start packing the least used items or the ones in your storage room.

What follows are your delicate items—china dishes and crystal glassware.

Proceed with your out-of-season clothes, which may already be in boxes.
Then focus on the items that are for aesthetic purposes only—décor and artworks.
Last to pack are your books, shoes, jewelry, towels, and linens.
Bonus Tip: Clearly label your boxes according to what room of the house they belong in, especially those oh-so-fragile items to make it easy to identify which room they need to go into in your new home on moving day.
Book Your Removal Company in Advance

If you have considered getting the help of interstate removalists, we recommend that you start requesting a quote 6–8 weeks before so they can book you in on your preferred completion date. Informing them weeks before your target move date gives the team enough time to plan and prepare for your relocation, given that an interstate move is a long-distance move with different requirements to comply with and follow.
Of course, this goes without saying that you need to research your chosen removalist first before giving them a call to make sure that you are trusting your belongings to the right people. To help you decide which moving company to choose, here are a few things you need to consider:
Accurate cost estimates based on the same factors
Additional, unique services to accomplish your interstate move
Positive client reviews and proven excellent customer service
Check for AFRA accreditation and other

affiliations

like the AMG
Compare Quotes from Different Interstate Removalists
So you've called one moving company to request a quote. But just like how you check the inclusions and prices of other service providers, the same thing can be done with interstate removalists. Moving rates are a large determining factor when choosing the right moving company, so it is important to request a moving quote from at least three professional moving companies to give you a good idea of what price range to expect and the inclusions provided from each one. Often the best interstate moving solutions are not the cheapest, they simply provide a much better overall solution for your individual needs, taking care of all the hard work for you from the very beginning through to the end and ensuring a smooth relocation with minimal stress.
Insurance Is Always a Good Idea

When your goods are being moved, there is much more risk to them. So even if you have Contents Insurance, it's very likely that your existing policy will not cover moving. When you take out insurance with your chosen moving company, everything is covered from the second they walk in the door. That considered, you need to find a reputable moving company that is licensed and highly experienced with providing the most relevant moving insurance for your needs.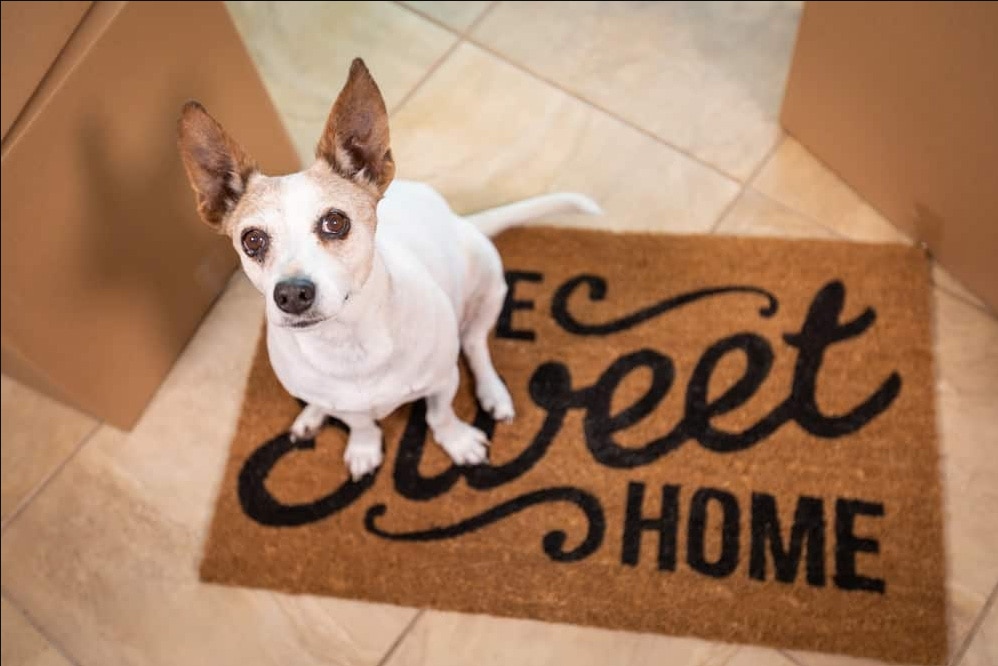 Moving on your own can already be a stressful experience and having a pet to move as well can make it much harder. If you are taking your pets with you on a long-distance interstate move, it would be best to schedule a veterinary examination to check your pet's health and vaccination status before your moving day.
It's good practice to secure copies of vaccination records and a health certificate for your pet. With this in mind, it would help you a lot if you choose a moving company that understands local quarantine requirements and government regulations associated with interstate pet transportation.
A move that involves crossing the state border is a lot more different and complex than a local move. It can be an overwhelming and arduous plan to accomplish, even more so when moving interstate during a global pandemic. You need to ensure that you have completed all essential paperwork and adhere to all government advice and follow the guidelines for your safety.
When the going gets rough, you'll always have a professional moving team you can rely on with Aussiemove. As one of Australia's most trusted removal companies, our team consists of highly trained and experienced interstate removalists who will happily walk you through the whole moving process and make sure that you can move successfully to anywhere in Australia with complete peace of mind.
We will discuss any restrictions that are in place in the city or state you are moving to. We will also suggest solutions and help you with any other moving needs and requirements like our full pack and move service, vehicle relocation services, short term and long term storage options & more.
For more than three decades, we have been helping families and businesses to DELETE move safely and reliably with our tailored moving solutions for your goods, furniture, and personal effects. And with our extensive AMG Australia-wide network, you can be moved from Adelaide to anywhere within Australia in approximately 10 days within Australian capital cities.
Moving To Sydney From Adelaide
If you are planning to or have already decided to move to Sydney, you are not alone. With its enviable climate and diverse community, there are numerous reasons why it continues to be an ideal place for moving professionals and families.
But if you want to make sure that moving to Sydney from Adelaide remains as stress-free and calm as possible, contact our interstate removalists for an obligation-free quote today!
Moving To Melbourne From Adelaide
Moving to another city involves guidelines and some restrictions that may be applied to the whole process. This alone sounds taxing and intense, so why go through the hassle when moving to Melbourne from Adelaide when you can ask expert movers like Aussiemove to help you?
We can help tailor a comprehensive moving solution to suit your needs. Move with confidence with Aussiemove today!
When moving to a nearby location, we want our goods to be transported safely and securely, even more so when moving to a faraway city in another state. Aussiemove uses a combination of rail and road transport for interstate moves, such as moving to Perth from Adelaide.
Our team works hard on every aspect of your individual and unique interstate relocation, to ensure on time delivery, 100% communication throughout your move, and flexible fall back options in the event of any unforeseen issues arising during your move
Moving To Brisbane From Adelaide
Brisbane and Adelaide are the capital cities of their respective states, Queensland and South Australia. That being considered, it would be labor-intensive to move things on your own, and it would also risk the possibility of damaging your goods during relocation.
Why not let our professional interstate removalists help you move to Brisbane from Adelaide so you can have peace of mind?
Moving To Darwin From Adelaide
Are you looking for a way to move your goods and furniture to Darwin from Adelaide at an affordable price? Our interstate removalists are ready to work with you directly to understand your requirements and handle your belongings with utmost care as if they're our own.
We also provide an obligation-free quote, so don't hesitate to contact our team for assistance.
Moving To Cairns From Adelaide
Moving from one suburb to another is a challenge, but moving to another state is even more challenging. To ensure that moving to Cairns from Adelaide is safe and efficient, seek help from an experienced and trusted removal company like Aussiemove.
We pride ourselves on providing dedicated, end-to-end removal services. Learn more about how we can help you move to Cairns with ease.
Moving To Gold Coast From Adelaide
Finding removal companies that actually offer removal services from Adelaide to Gold Coast can be hard work and time-consuming. The good thing is that moving from one city or state to another is nothing new to Aussiemove.
We make sure you get the best value when moving to Gold Coast from Adelaide without breaking your budget. Learn more about our interstate services today.
Moving To Townsville From Adelaide
So you have the final date when you should be moving to Townsville from Adelaide. The next thing you need are boxes, bubble wrap, tape, labels, and a car or truck. Not to mention the government regulations you need to follow. Sounds like a lot, right?
Why do all of these things on your own when you can leave the job to our professional interstate removalists?
Moving interstate can be stressful at the best of times, and it's easy to get lost in the process. If you're just starting to think about your relocation, you can always go back to this moving interstate checklist.
You shouldn't have to worry too much, but you also do not need to do it all on your own. Find a company that values honesty, transparency, and accountability in keeping track of every point during transit and making sure your relocation goes smoothly from start to finish.
A reputable moving company like Aussiemove is also an AFRA Accredited Removalist, & an AFRA Founding Member which means we provide protection and guidance and ensure you receive quality interstate moving services. As an AFRA founding member, we have the knowledge, equipment, and systems to carry out all types of moves—local, interstate, and international—and meet the highest standards in our industry at the same time.
We aim to be the perfect removal partner who can take care of loading all your furniture from Adelaide and unloading it at your desired interstate destination. Your moving needs and peace of mind are paramount to us, so we promise to stay up to date with you from quote through to completion. It is also our commitment to go the extra mile to give you the kind of move you deserve—a smart, safe, and smooth move.
You can contact our moving consultants so we can tailor the best removal and storage solution for your needs. You can call us on (08) 8281 0888 or visit our Contact Us page to send a message about your upcoming interstate moving requirements