Add-On Service: This service is only available when coupled with one of our main moving services.
We'll even clean your house!
Cleaning your house is often the last thing you want to do after moving. Aussiemove can help to prepare the house for handover after your personal effects have been moved out. With our end of tenancy cleaning service, you'll save time, energy, and ensure that all contract requirements are met.
At Aussiemove, we provide highly experienced exit cleaners. Our cleaners make sure that your house is cleaned to meet both your landlord's checklist and bond return requirements.
Contact us now to discuss our house cleaning services.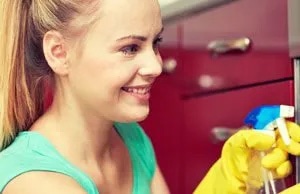 Ready to trust your move with Australia's best movers?