Tailored office removals and business relocation services
Office Removalists Adelaide
When you run a business, it is important to minimise downtime. At Aussiemove, we provide seamless office relocations in Adelaide. Our office removalists in Adelaide will work closely with you to minimise business interruption, inconvenience, and cost.
Talk to us today about your requirements, so that we can design the best moving solution for your business. As Australia's largest independent removals company, we know what it takes to move a business successfully. It doesn't matter how much you have, where you're going, or what you need to move.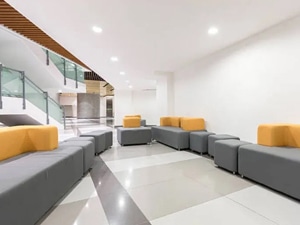 Long-term storage for business assets
Aussiemove's long-term storage is particularly suitable for excess business stock or materials. This can be critical when moving premises, to minimise risk of damage or theft of stock or other assets. And, if your new premises are too small, it is a cost-effective long-term solution for lack of space.
Talk to us today and find out how we can make your business more successful.
Ready to trust your move with Australia's best movers?
Moving and relocation services by Aussiemove
The services that we provide include:
Supply of packing materials
Packing of all your goods
Relocation of items
Secure storage for goods that you can't take with you or don't have space for
Guidance with items that are not eligible to be moved
Moving insurance
Exit cleaning
Unpacking and set up in your new location.
Contact our office relocation advisors now to discuss your requirements.