Add-On Service: This service is only available when coupled with one of our main moving services.
Over 20 years of combined experience
Interstate pet transport Adelaide
Let Aussiemove handle all your needs for interstate animal transport in Adelaide. Whatever pets you have, we can move them anywhere across Australia and across the world. Over the years, our pet transport services team has moved horses, snakes, dogs, cats, goldfish, and all other types of regular household pets.
Moving your pets can be an anxious time, however we'll ensure that your pet travel experience is stress free. Pets are as much of a part of your family as siblings are! But it's important when you move to think about being both compassionate and practical. If you are moving your pets and family interstate, ask us about your pet transport options today!
Aussiemove can arrange door to door, airport to door or airport to airport pet transfers. Pet accommodation can be arranged while you are relocating, ask us to tailor a solution to suit your needs.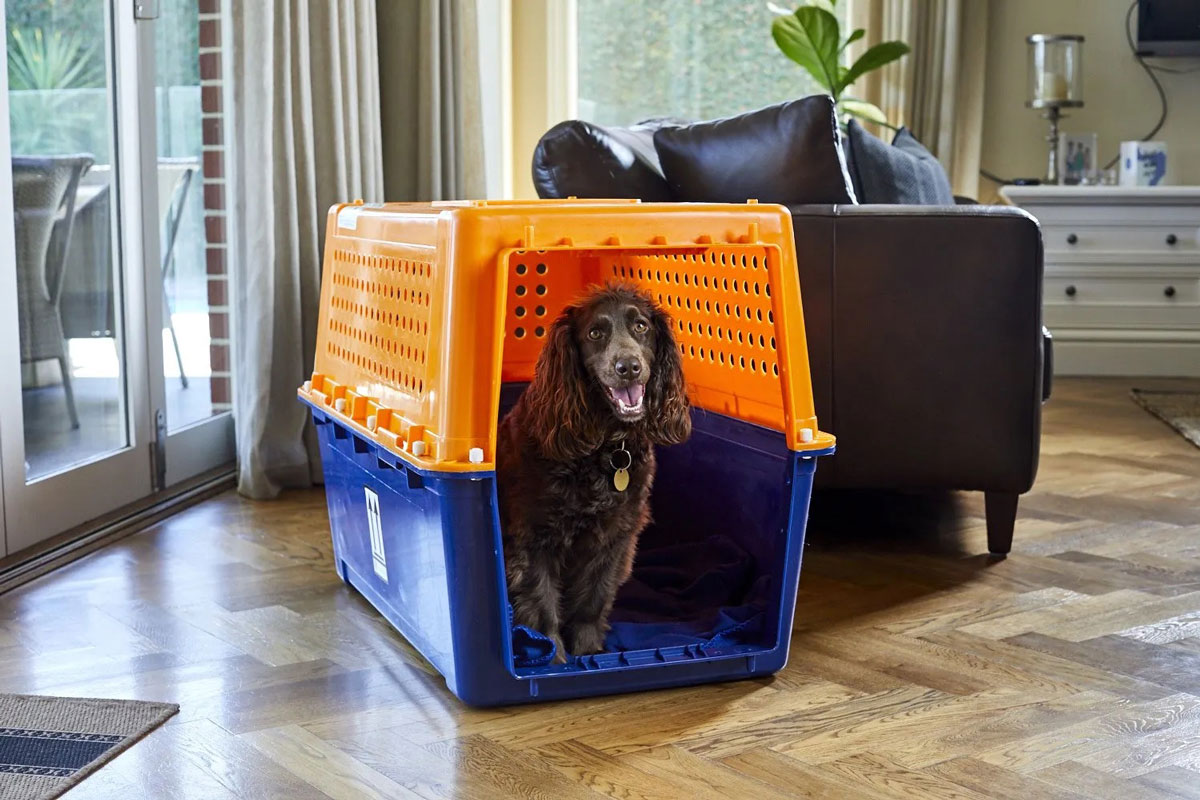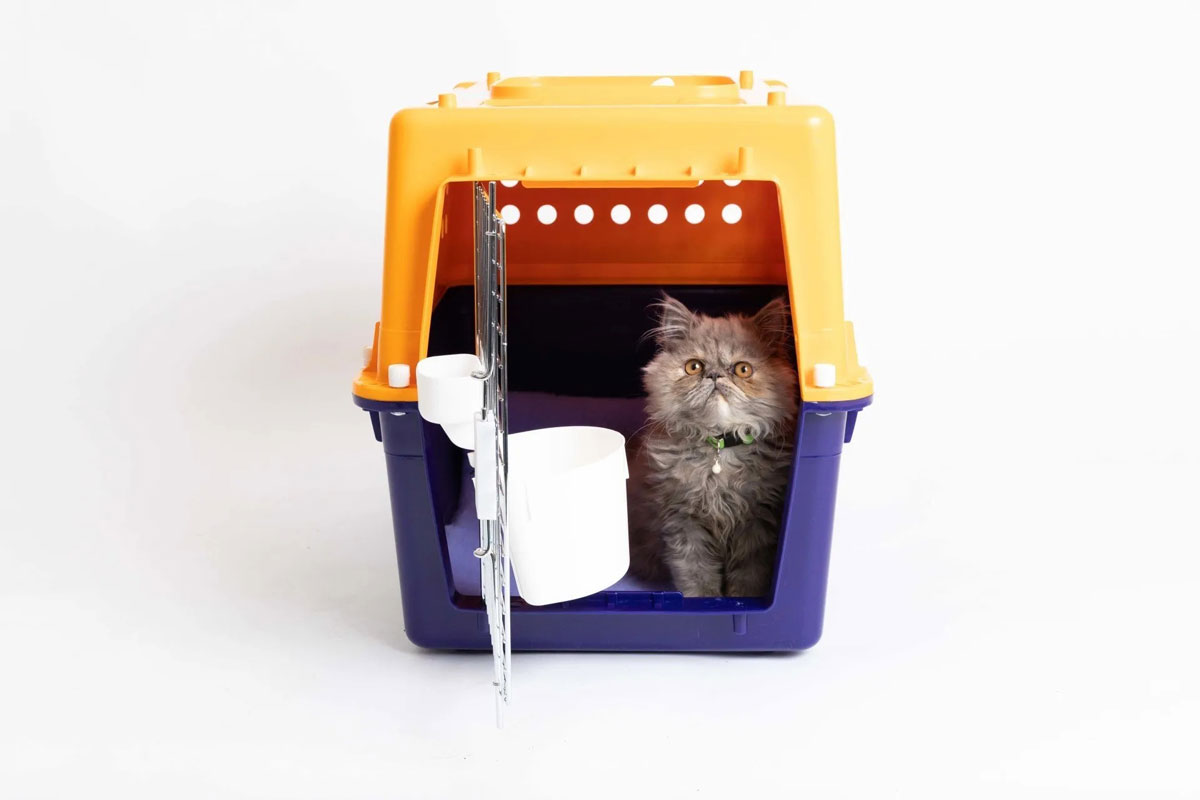 Secure Your Pet Travel Plans Well In Advance
When you have to move your pets, you need a removalist who specialises in arranging pet transport. With our extensive network of pet movers, we can connect you to providers who regularly conduct interstate animal transport from Adelaide. They will get in touch with you to discuss your pet's needs, and any transport requirements, so that everyone – including your pet – is happy.
Ready to trust your move with Australia's best movers?
Moving overseas with your pets?
If you are moving overseas with your pet the best thing to do is start the process early. All countries have different veterinary requirements for pets and sometimes the process can take many months. If you're moving your pets over a long distance, such as from Australia to New York, it's a long flight. Many people think that tranquillising their pets will help reduce their anxiety. What it actually does is slow down your pet's senses and movements, which can make them less likely to survive. Like humans, their blood pressure goes up and down, and they are far better to have their wits about them.
On the flight, pets travel in a dedicated pet cabin, that is climate controlled and dimly lit, they hear and feel the same sensations we do, just with a little extra leg room. Animals like dogs may lay down and go to sleep once you've taken off and there's no need to worry: The cockpit can see into the animal hold, too, thanks to internal cameras.
While many countries no longer have quarantine requirements, you may need to have particular veterinary checks completed. And you will also likely need a pet passport.
Our pet movers will make sure that everything is covered.
Contact us now to find out how you can move your pet in comfort.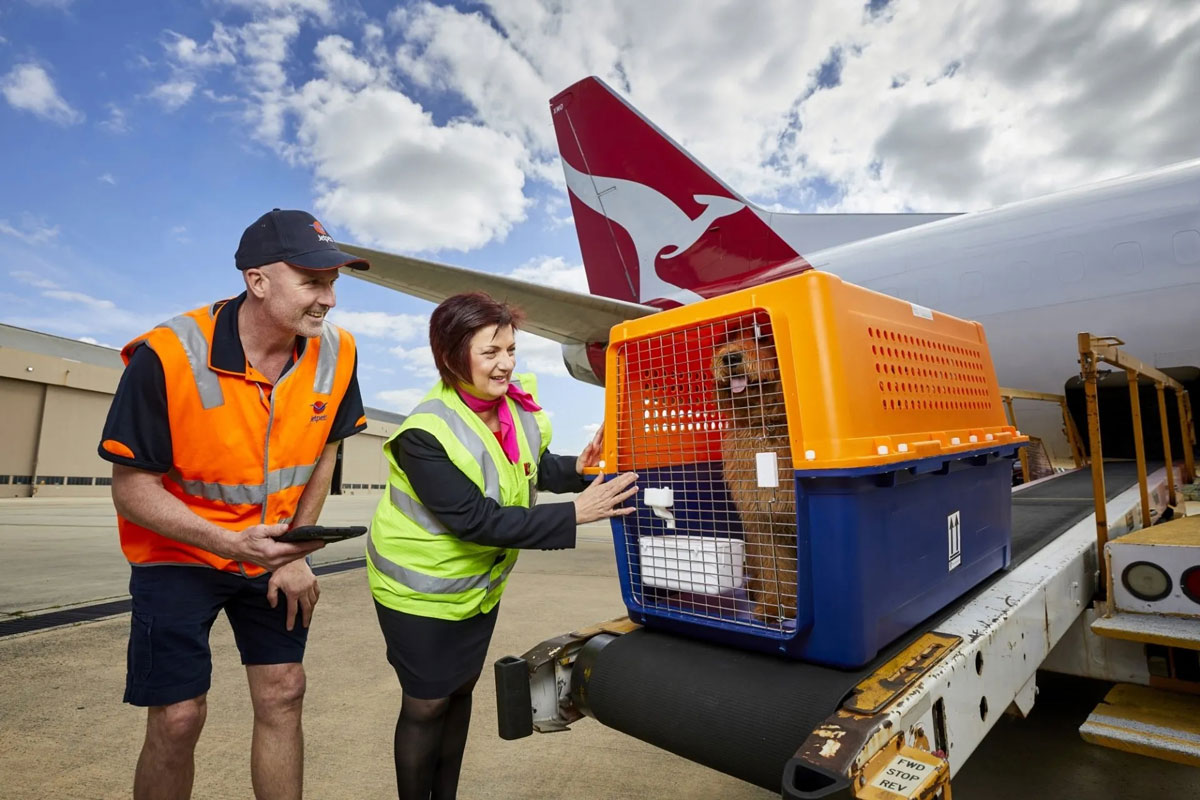 Ensure your pet is microchipped and fully up to date with their vaccinations
If you are using your own crate, ensure it is airline approved
DO NOT FEED your pet a big meal prior to their flight, but ensure that they are kept well hydrated
Place a blanket, soft toy or an old t-shirt with you scent on it in their travel crate for comfort
We do not recommend sedating your pet for travel due to the risks involved, if you have an anxious pet we suggest talking to an accredited vet for advice on alternate relaxation methods for travel
Extra Pet Tips When Moving Overseas
Crate train your pet in advance, so that the crate is a familiar place for your pet during it's long-haul journey. You can do this by putting the crate in a familiar place in your home and placing your pets bedding and toys in the crate. Give your pets treats in the crate so that this becomes a positive and rewarding place.