Interstate removals to anywhere in Australia!
Interstate removalists Adelaide
A local move is likely to cause some stress. But an interstate move is guaranteed to be stressful and potentially chaotic. With Aussiemove International Pty. Ltd., you can alleviate a lot of the stress a long-distance move can cause. Our interstate removalists are experienced and can help you with every step of the moving process. We are happy to help you move from Adelaide to anywhere in Australia.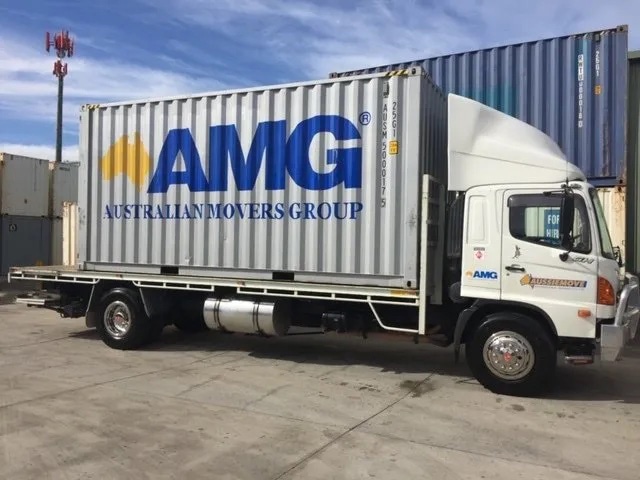 We work closely with you to provide personalised service based on your needs. Some of the services we offer include:
We make moving easy with our removal services.
We focus our services on you, with face-to-face meetings and in-home consultations. Together with the option of video surveys, we can cater to your preference with online services and most quoting options. We make sure that we completely understand your situation and needs and tailor our services to meet them. Everything we do is personalised to you.
We specialise in interstate removals, so if you're ready to move out of Adelaide, contact us today on 08 8281 0888.
Ready to trust your move with Australia's best movers?
Aussiemove makes moving easy! Use our helpful moving checklists to ensure a smooth and stress-free move.
Aussiemove are proud members of AFRA. This means we meet the highest standards of professionalism and service in our industry, to make your next move a complete success. With over 30 years of experience moving individuals and families across Australia, let Aussiemove take the stress out of moving home. You have enough to worry about when moving interstate, so leave the moving of your goods and furniture in our safe hands.
Wherever you are moving, to or from Adelaide, you need the most cost-effective solution. Between capital cities, we will transport your goods by rail. But if you are in a regional or rural area, moving by vehicle may be easier on your pocket. Rest assured, we will always recommend interstate moving services and solutions that are in your best interest.
Trust our network
Since 1979, Aussiemove has helped people all across Australia move to their new homes. We have 18 sites around the country so that we can provide fast removal services anywhere in Australia. We can move from one location to another in eight days, and we can move between capital cities in five days or less. When you move to a big city, we utilize local rail lines to ship your belongings in the quickest time frame. When you move to a rural or isolated area, you may find it easier and less expensive to move with vehicles instead of by rail. With our decades of experience, we can quickly determine the most efficient method for your interstate move. We are also members of Australian Movers Group and Australian Furniture Removers Association.
Rely on our services
We want to help your interstate move go as smoothly as possible, and our services cover a range of situations. We can move just your belongings, or even just your pets, to your new home and let you handle the rest. Alternatively, we offer full removal services that include packing, cleaning, unpacking and setting up. No matter what part of the interstate removals process you need help with, you can rely on Aussiemove. To learn more about our services or to get a quote for your upcoming move to or from Adelaide, call us on (08) 8281 0888, or click here Quick Quote to get started now!