We Provide A Custom Pre-packing Service
Packing and Moving Services
At Aussiemove we offer three common packing and moving services and solutions, which can be tailored to your needs.
Packing is one of the most time-consuming tasks and is often underestimated when your planing your move. The kitchen in particular, can hold a lot of items, much of it breakable. Having the right packing materials, and knowing how to pack things, can make the world of difference. Ask us how we can help today!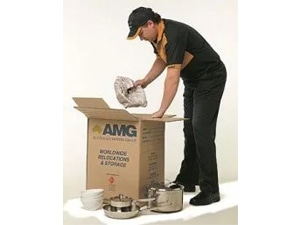 With this type of moving & packing service, you can choose to have everything packed by Aussiemove trained, professional packers and movers. An Aussiemove consultant will visit your home to view your packing requirements and discuss any items of concern.
Ready to trust your move with Australia's best movers?
Packing for breakables and fragile items
You are able to request that just your breakables or fragile items are packed. This isn't limited just to glassware and crockery. At Aussiemove we have an array of experience with handling all types of fragile items, from the finest china to rare artwork, sculptures and heirlooms.
Aussiemove can provide you with advice and custom packaging materials to ensure the safe transportation of your goods.
Contact us now to discuss your packing and unpacking options for your next move.