Add-On Service: This service is only available when coupled with one of our main moving services.
Move anywhere in Australia in under eight days
When you need to move your vehicle within Australia or overseas, you need quality, care, and security. With Aussiemove's interstate car transport service, we will take care of your vehicle like it's our own.
Our car transport advisors in Australia will share the best way to transport your vehicle, and the right insurances to cover it while it is in transit.
Save time and effort and let Aussiemove arrange this service for you and take care of it from start to finish.
Contact us now to discuss our car transport service and how we can move your vehicle successfully and safely.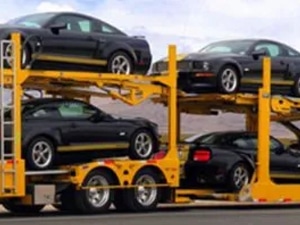 Ready to trust your move with Australia's best movers?